Dear Son,
We visited the Motor Show on Thursday 24th July at Excel in Docklands. I managed to get free weekday tickets via on offers web site.
The first thing we did was waste 30 minutes because I didn't plan the route properly. We took the DLR to Popular because I thought we could get to Customs House from there. If you look at the DLR's maps you would think there was a direct route. But you would be wrong.
We returned to Stratford and took the Jubilee Line to Canning Town and from there got the DLR to Customs House. It only took a few minutes to get there and a few more minutes to get inside.
When you get excited you forget to use the toilet until it is too late and have an accident. So as soon as we got in we used the toilet and bought some water. Then it was into the show its self and I was a little disappointed as all there seemed to be were little booths. You had your photo taken there with a scantly clad woman while sat on a motor bike.
Then we walked through a small doorway and into an enormous hanger like area filled with cars and lights. You made a bee line for a convertible and we spent ten minutes sitting in it, me in the passenger seat and you pretending to drive. We moved on to the Landrover stand where you 'drove' a new SWB Defender and then a LWB version. We moved to the Ford stand and then outside to the "Cars" exhibition where we spent a good 45 minutes with Lightening McQueen, Mater, Sally and Mac.
We then ate before going back to see the Cars stand for another 30 minutes. The day was a scorcher and we headed back inside to see the other half of the exhibition.
We spent the next couple of hours climbing in and out of various cars and 4×4's. You were being very flirty with ladies staffing the show and I started telling more and more ridiculous lies about my car purchasing intentions when approached by sales people.
We tried to blag our way into the Lotus area but with no luck. At that point tiredness set in and it was time for home.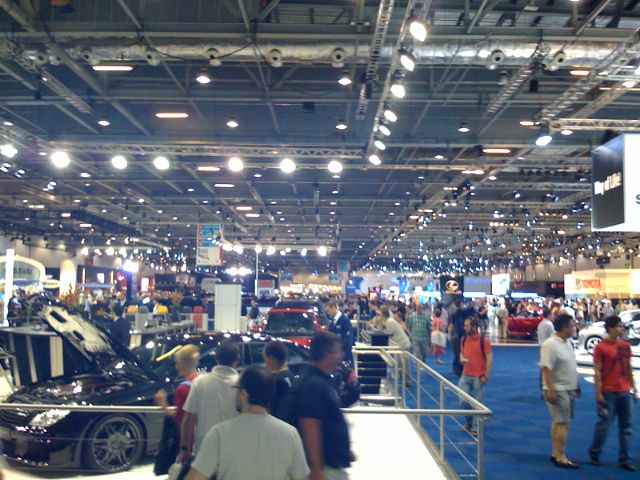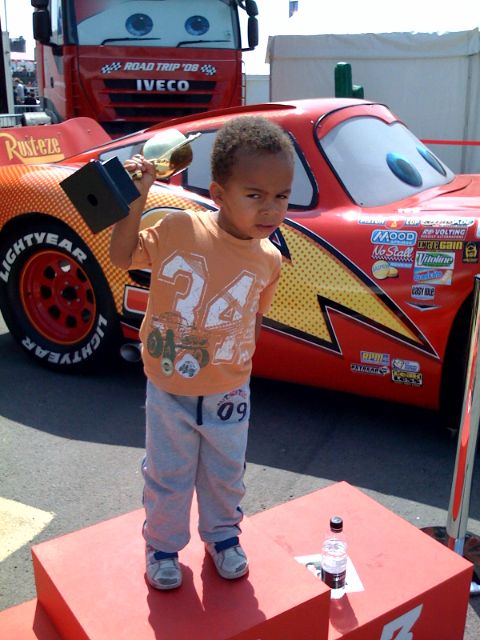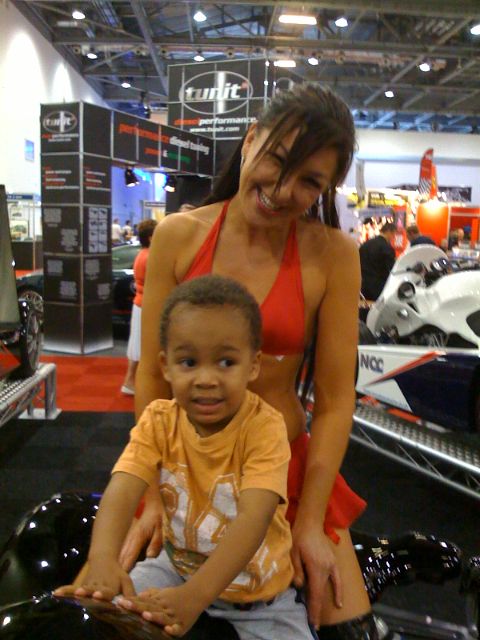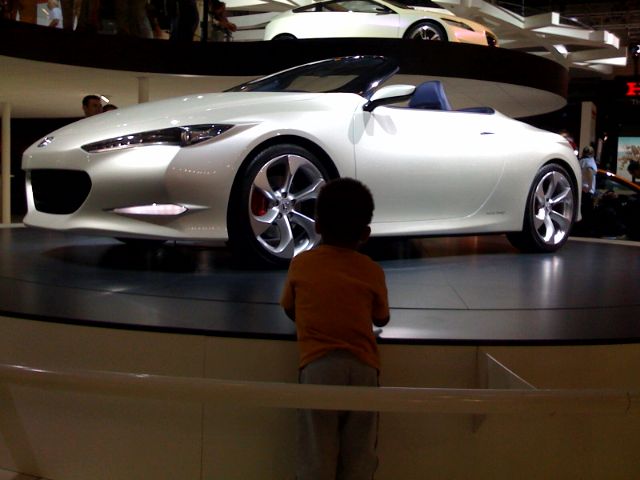 Leave a Reply
You must be logged in to post a comment.